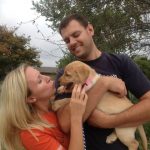 Hi, my name is Haylee and I am a golden labrador retriever!  I am a healthy puppy with loving parents that adopted me and are spoiling me rotten (I know….I have it rough huh?)!
My mom and dad purchased a pet insurance policy for me to protect me against accidental injury and illness.  My dad said it was really reasonably priced and the coverage protects me if I get sick or hurt myself.  Not that price would probably matter……look at how cute I am!  Wouldn't you protect me too?!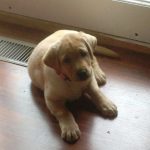 One insurer, Pekin Insurance offers pet insurance coverage that can easily be added to your homeowners policy.  They insure cats and dogs 6 weeks of age and older, although the maximum age you can add a pet is 8 years for dogs and 10 years for cats.  It is best to insure your pet at an early age as pre-existing conditions are excluded.
You can choose a maximum annual benefit of $2,500 or $5,000, both with a $100 deductible and 10% coinsurance.  There is a 14-day waiting period after the effective date which there is no illness coverage for your pet.  Coverage for injuries begin 24 hours after the effective date of the policy.
Example:  If you have a covered claim of $1,500, the first 10% coinsurance is applied and $150 is deducted from the covered amount, leaving $1,350.  Then the deductible of $100 is applied, leaving $1,250.  Out of the original $1,500 we will reimburse you a total of $1,250.
Pekin Insurance is only one carrier that can offer this coverage.  We have Met Life who also offers this coverage too.  Give our office a call or stop by and we would be happy to provide you with a quote for your furry loved one!